Reefton Based West Coast Mountain Bike and Tramper Shuttle Service
The West Coast is a truly amazing destination for mountain bikers and trampers. Go Tracks offer our mountain bike and tramper shuttle services to the great West Coast tracks including...
Bike & Shuttle Discount Trips, 3 Nights accommodation (before and after your ride), all shuttle fees. Accommodation is in Reefton - minimum 4 persons per trip. From $239 per person. Old Ghost Road or Paparoa….BOOK NOW!
We will also be taking shuttle bookings for the new Paparoa Track which opens on December 1st 2019.
Shuttles to any of the above mountain bike and tramping locations are available seven days a week. If you would like services to any destination that is outside the square then we will be happy to look into it for you. Please accept that we can only visit areas and locations that are safe to visit.
Our staff are licenced drivers and we offer fully licenced vehicles to make your journey safe and comfortable.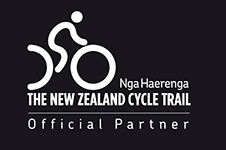 Go Tracks is run by Glenn Best. He has been living in Reefton for seven years and is very passionate about the West Coast. Being in the accommodation business for almost a decade means that he knows the lay of the land and the best people to help make your adventure dreams come true. To learn more about Reefton, click here.
So if you have a dream of riding or walking the West Coast wilderness, make it come true. Send a booking enquiry here, or if you have questions first then email us or call us on +64 274 337 773. And finally, you can follow us on Facebook.

Web Design and Hosting by Go Tech